Our Law Services
With nearly forty years of experience, Whitman Law Offices can provide cost-effective and competent legal representation in several areas.
These are just among the few areas of the law that you can confidently rely upon here at Whitman Law Office. We here at Whitman Law Office not only take your case seriously, but we understand how difficult it can be to have one hanging over your head. Whatever service you need from us, our office is here for you.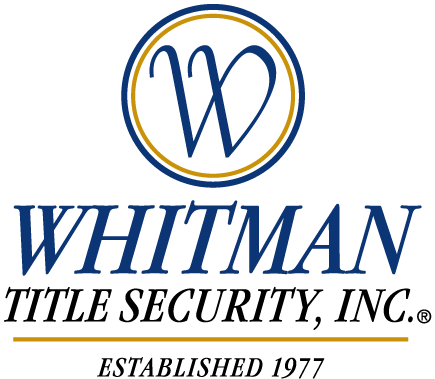 Estate Planning
Wills
Trusts
Powers of Attorney
Juvenile Law
Contracts
Land Installment Contracts and Leases
Divorces and Dissolution
Setting up your new business, and helping you get incorporated
OVI / DUI
Misdemeanors
Paternity Suits
Personal Injury
Real Estate Law
Landlord-Tenant Law
Planning your affairs in such a way as to provide for your children, loved ones, and anyone else who may be important in your life is not as daunting of a task as it is commonly perceived. The first thing that comes to mind for most people when thinking about planning their estate is "that's more than I can afford right now." The truth is that estate planning is not nearly the pricey affair it is thought to be, and it always pays more to be prepared than otherwise. With Whitman Law Office, LLC you can explore various options for your future and find the most cost-effective and secure plan for yourself and your loved ones. Here, you are more than a mere file or just another estate, you are a friend.
Wills are the backbone of the estate plan. With a properly composed will you can leave your belongings to your loved ones by name, or simply choose an executor to administer your estate. With nearly forty years' experience, and no contested wills, the Whitman Law Office, LLC is one of the finest local firms for your will and other estate planning needs.
Trusts are not the piece of estate planning that a will is, but some people find themselves uniquely placed to require one. Trusts come in all shapes and sizes, each serving a special function to protect or set aside assets for loved ones, or to simply protect those assets. Our office can assist you with making the decision as to what type of trust you need, or if you need one at all. Once you have come to a decision we can compose the trust of your choice and guide you through the procedures necessary for maintaining it.
Power of Attorneys are written assignments of authority to make decisions for another person. Whether it be for personal, medical, business or legal matters, we've got you covered! Our office can help you get the correct documentation  in place to make your life easier when taking care of your loved ones.
Living Will Declarations are documents that you have made while you are still living that declare that you do not want to be kept alive if you are rendered permanently in comatose or unconscious. This is a way for you to secure your preference on treatment should you ever find yourself in this situation. Our office will make sure that your needs are taken care of ahead of time to ensure your wishes are presented to your medical authorities.
Our office offers comprehensive services to aid you with your estate planning. When a person passes away we can administer an Administration of Decedents Estate. This document grants the estate to the heirs of the deceased. This pertains to the real and personal property of the deceased. An executor, named by the court, is responsible for the estate and disbursing to the entitled heirs.
There is much more that you can get from Whitman Law Office, LLC. We not only create wills, but are able to serve as your executor so your family is free from the additional hardship that comes in sensitive times. Our office will also assist you with amendments to wills and trusts, powers of attorney (both durable and healthcare), living wills, Medicare and Medicaid, Guardianships, and anything else which you might find that you require as your planning takes unexpected twists and turns.
Jeff has extensive experience in representing clients on Driving Under the Influence charges. Attorney Whitman has represented clients ranging from those who were charged while driving golf carts, snowmobiles, farm equipment, automobiles, and other motor vehicles. He keeps up on the latest changes in the law as well as the operation of the Breath Intoxilyzer (Breathalyzer) test.
Whitman Law Office, LLC can provide strong and competent representation in many areas in the Domestic Relations Court. Divorce is becoming more common, and our office is here to help. The first thing you should think about is getting through this process amicably so your kids don't have to come along for the ride. If this can be done, Dissolutions are an option. In a Dissolution, we can only represent one party, but most of the time that is sufficient to draft an agreement suitable to both.
If Divorce is your only choice, our office will be there to support you through your difficult time; providing you with the competent and confident representation you deserve. Our office takes a strong, realistic, and ethical approach in domestic cases to protect you from getting pulled in all of the wrong directions.
Whitman Law Office, LLC knows Real Estate. With Mr. Whitman having been one of the top ranked realtors in Findlay before he even graduated law school, you're getting the best experience money can buy. Whitman Law Office, LLC can assist on matters relating to landlord-tenant relations, and evictions. Our office can draw up all those agreements you will need your tenants to follow before they get in, and we can even write them an offer to purchase.
More and more often you find the use of a Land Installment Contract. Unfortunately it is becoming just as common to find that those LICs are improperly done. This causes problems down the road in the event of a forfeiture or breach of that agreement. Our office can advise you of the pros and cons of these instruments, and should you decide on one, we have the knowledge and staff to properly execute and record your LIC.
If you simply opt for a lease, we can have one ready for you. If the tenant fails to comply with the lease, we can get you back in the property. And if the shoe is on the other foot, our office can try and help you too. If someone begins to build over the property line, or break a restrictive covenant on property, we can help. Whatever issue or question you have, when it comes to real estate, come to Whitman Law Office, LLC.
The Whitman brand is also highly recommended and recognized for its Title work through Whitman Title Security, Inc. With the established Whitman name, you can count on the most current knowledge and effective closing transactions for your new home or loan. Remember: when you close with Whitman, you close with confidence!