About Us
Whitman Title Security, Inc. and its legal counterpart, Whitman Law Office, LLC., have been proudly serving outstanding title services and legal services to Findlay, Ohio and surrounding areas since 1977. 
Serving Findlay Since 1977
Whitman Law Office, LLC is the law office of Jeffrey J. Whitman, Esq. Our office is one of the premier local firms in Findlay, Ohio. Whitman Law Office serves clients in several counties, and focuses on array of legal services, including: helping you plan your estate, real estate law, domestic and juvenile cases, OVI cases, title security and insurance, escrow and round table closings, title searches and more. Come and see us at our office at 101 W. Sandusky St., Suite 303, in the Chase building in downtown Findlay. For appointments, contact us at (419) 423-8055.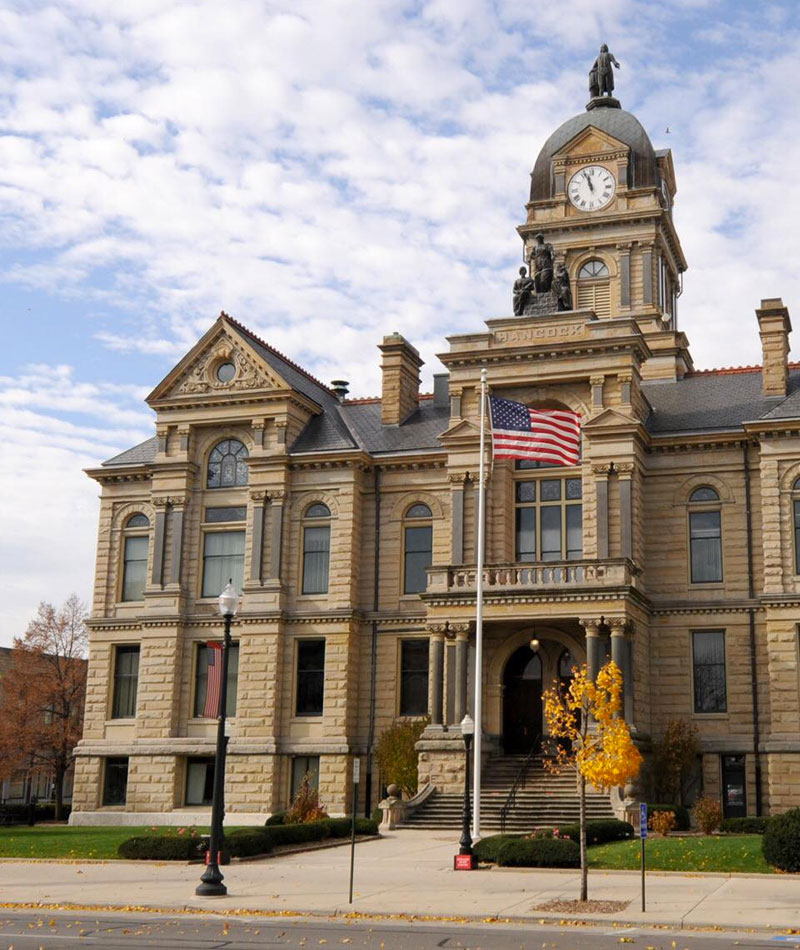 40+ Years of Experience
Honest and professional service is what we're known for.
We Care About Our Clients
We give every client the individual attention they need and deserve.
Trained Professionals
Providing accurate and precise information for a successful experience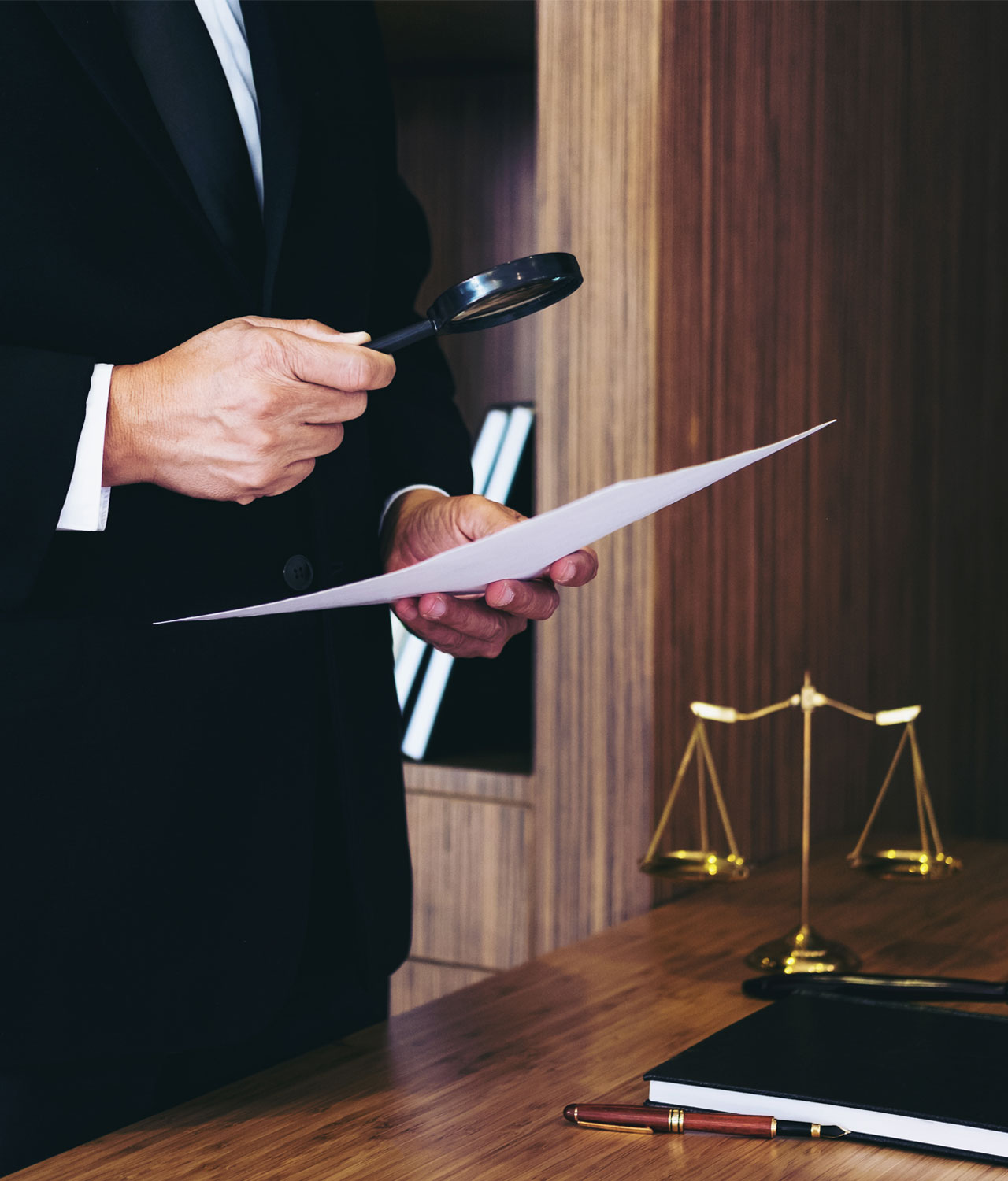 A History of Honest, Expert Lawyers
Since 1977, Whitman Title Security, Inc. has been providing title security in and around Hancock County. Our years of experience in providing home title and escrow services will help to deliver you a secure and confident closing experience for all your real estate needs. As a recognized leader, Whitman Title Security, Inc. has the most knowledge and experience in the industry.
Professional Title Security
Our pledge to you is that we will work closely with your Realtors, Lender and other Real Estate professionals, we will provide accurate and precise Title Information for a worry-free closing.
A Team Full of Integrity and Reliability
The attorneys at Whitman Law Office, LLC are not your average lawyers. Each person that comes in is more than a manila file with a name tag. Each client is a real person, with a real problem. At Whitman Law Office, every client can feel confident that they will receive competent representation from confident attorneys who will take their problems seriously, and serve them ethically.
Jeff Whitman
Lawyer
Jeffrey J. Whitman, born in Findlay, Ohio, September 28, 1952; admitted to bar, 1977, Ohio; also admitted to practice before U.S. District Court, Northern District of Ohio. Preparatory and legal education, Ohio Northern University (B.A., History/Political Science, 1974; J.D., 1977). With nearly 40 years of practice under his belt, Jeff is an accomplished divorce attorney, and experienced executor of estates. Jeff is also one of the most respected attorneys in Northwest Ohio for DUI / OVI offenses, estate planning, and family law, among many others.
Jeff was also a licensed Realtor and actively sold real estate on a full-time basis his Senior year in College and all through law school, being the #1 Realtor in Findlay his second year of law school. After Jeff became an attorney, he taught real estate pre-licensing courses at the University of Findlay for 20 years and, furthermore, set up their continuing education program for Realtors in the Findlay area.
Jeff is also one of the most respected and established real estate attorneys in the state. He has represented the Heartland Board of Realtors for many years and spoken at different real estate organizations and boards across Ohio. Jeff has handled 1031 tax-free exchanges for clients, as well as been very active in purchasing, leasing and developing real estate. His memberships include: Findlay-Hancock County and Ohio State Bar Associations. Past President of the Findlay-Hancock County Bar Association. Community Interests: St. Andrews United Methodist Church, Black Swamp Area Council-Boy Scouts of America for 13 counties and member of the Board, Hancock County Homebuilders Association, Heartland Board of Realtors, 2 time President of Findlay Kiwanis, Member of Business Networking International (BNI), Sponsor of Findlay Balloonfest.
  Additional Staff Members
Beth Bubalo-Closing Coordinator
Beth has been a loyal employee of Whitman Title Security, Inc. for over 14 years. She is a licensed title agent through the Ohio Department of Insurance and her prior banking experience further speak to her expertise in the Title Industry and Escrow Services. Her attention to detail and compassionate personality make her a force to be reckoned with in the title industry. Beth enjoys reading, going to her local library, sewing, and going for long walks around her community.
Shayla Jenkins  – Closing Coordinator
Shayla comes to Whitman Title Security, Inc with several years of Real Estate and Title experience and nearly 20 years of business savvy she gained working at Marathon Petroleum Company.  Her communication skills and gleaming personality contributes to her success in the Title and Real Estate business.  Shayla enjoys spending time with her family and friends,  travelling, singing, and watching her daughter play basketball and volleyball.
Lacey Knauss-Title Examiner/Accounting
 Lacey started her employment with Whitman Title in June of 2021 as the new Title Examiner.  She performs title searches and uses her Accounting skills to balance the books.  She comes to our office with an Associates degree in Applied Science in paralegal studies and two certificates in Accounting. She enjoys spending time with her six children.  Also in her spare time she bakes cakes and cupcakes for her business, Dolly Mays Sweets.
Annette Spencer – Legal Secretary
Annette began her employment with Whitman Law Office in January of 2022.  She previously worked for the Hancock County Clerk of Courts for nine years.  Upon earning her Associates Degree in Paralegal Studies Annette has worked in the law field for 20 years in three different states.  Annette is currently doing title searches in addition to her law office responsibilities.  Annette has been married for 18 years and has one son and three cat babies.  She also loves being active in church and helping other ladies through ministry.
Sarah Whitman-Law Intern
Sarah is a graduate student from the University of Findlay pursuing a career in law.  She has up-to-date- experience in title work and is actively working towards her individual Title Agent License and Law degree.  Sarah works on a combination of duties at the Whitman Title Office, such as title searches, court runs, and court shadowing with Jeffrey Whitman.  Sarah is the youngest member of the Kiwanis Club of Findlay, and she likes to spend time on nature walks, eating ice cream, and spending time with her family.  Sarah joins the office with an outgoing and welcoming personality that encourages individuals to refer family and friends for any of their legal or title needs.
Teresa Bennett-Probate and Legal Secretary
Teresa retired from Marathon Petroleum Company in October of  2020 with 35 years of Business Administration expertise.  In February of 2021, she embraced a new opportunity and joined the Whitman Law team.  Performing legal tasks to resolve estates in probate is her new and exciting challenge. She enjoys traveling, meeting new people, attending church and singing in the choir, being a wife, mother, and grandmother, gardening, and writing in her journal.
 Kelley Burket-Legal & Title Processor
 Kelley began part-time employment with Whitman Title in February of 2021 helping with various administrative tasks around the office.  She is also employed at Liberty Benton Elementary School as Director of the Nest Program.  Kelley enjoy spending time at home with her 3 fur babies.